Cladito International's eco-friendly WPC Louvers Exterior cladding is constructed of wood and polymer, and its thermoplastic nature allows for recycling. Our specialisation is delivering customised packaging solutions, and we may change packs to meet the needs of buyers.
Aside from that, we ensure that the exterior grade of materials used is of the highest quality to ensure the safety of the products in our WPC Louvers Exterior cladding services. We excel at providing orders on time since we have a large distribution network and the fastest transportation infrastructure.
Buyers might choose our brand when looking for a diverse choice of products regarding our WPC Louvers Exterior cladding services Delhi. To eliminate security difficulties, we have an online payment processing method. We have kept payment logs accessible for the comfort of our clients to make them reliable. We may provide special color on demand.
LOUVERS by Cladito has grown, based on a philosophy of product innovation and the ability to offer a range of profiles that complement design development for multiple applications. We take great pride in helping you choose LOUVERS by Cladito as an alternative of genuine value, from the usual choices to create lasting beautiful outdoor spaces
WOOD POLYMER COMPOSITE (WPC)
LOUVERS by Cladito is a WOOD POLYMER COMPOSITE (WPC) based product with an Elite range of Fluted panels that are modern and classy. A remarkable combination of nature and technology, that offers a highly Superior, Resilient and Cost Effective alternate to real wood Paneling. LOUVERS by Cladito a WPC Louver Panels are pre finished, ready to Install, completely Water & Termite Proof and durable enough to Last-Long.
LOUVERS by Cladito a WPC PANEL THAT DOESN'T FEAR FROM WATER & EXTREME EXTERIOR WEATHER CONDITIONS.
THE WORLD IS MOVING TOWARD WPC & NOW IT'S TIME, YOU DO TOO... WPC (Wood Polymer Composite) is today a popular choice of material, thanks to its inherent characteristics of natural wood aesthetics combined with the tenacity to endure harsh outdoor conditions. This results in a long-life unusual for natural wood, even with regular maintenance.
WHY CHOOSE Louvers by Cladito over
WOOD & Other Exterior Material?
Louvers by Cladito, Panels can be used to beautify all Exterior Walls, Ceilings & Soffits in homes, offices, hotels, healthcare centres, educational institutes, health clubs, recreation facilities, etc without the fear of deformation, breakage, Color variation.
Louvers by Cladito has multiple characteristics to choose over various elevation products, like-
EVERLASTING
WATER PROOF
TERMITE PROOF
ECONOMICAL
QUICK INSTALLATION
RESILIENT & DURABLE
SOUND ABSORBING
MAINTENANCE FREE
WEATHER PROOF
Louvers-1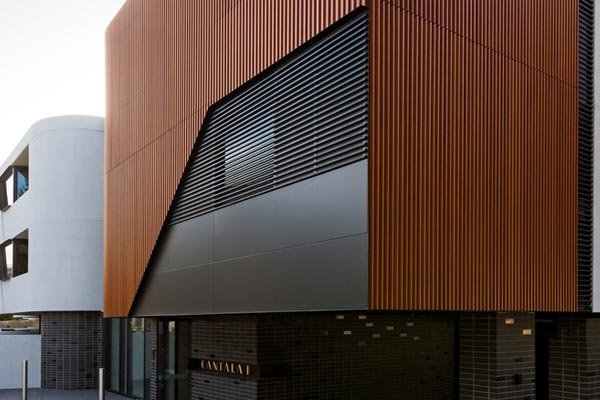 Louvers-2
Louvers-3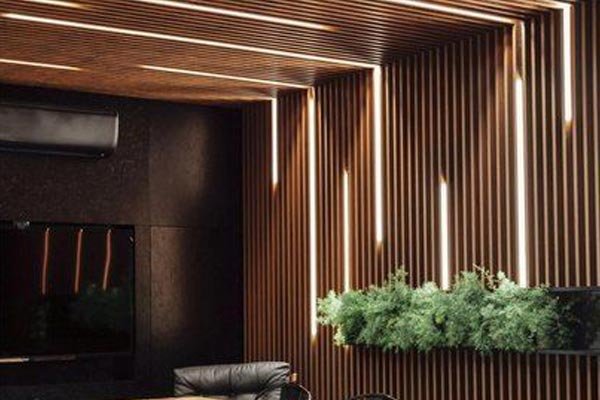 Louvers-4
Louvers-5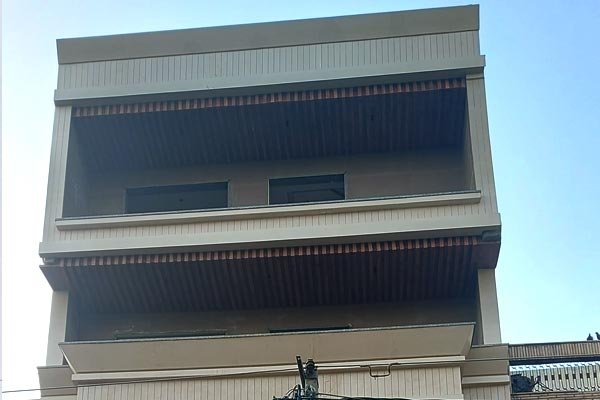 Louvers-6