Cladito International is a Delhi-based firm that actively engages in offering clients best-in-class services for Thermo Pine Wooden Cladding Delhi. We are a skilled team of specialists who have been properly trained and have years of experience and understanding in supplying the best thermal pine timber cladding to various building constructions. Several clients in Delhi have also expressed their gratitude after using our services.
Our products used in Thermo Pine Cladding Services are flexible, high-quality, and resistant to adverse weather conditions. Our unique selling point is that we provide our clients with a wide range of customization options, such as different wood species, design & profile, size length, and grade. Ghazebo and paragolas are in huge demands and thermopine is adding beauty on roof top ghazebos as natural product of nature.
Thermowood" for ultimate "durability" and "endurance".
THERMO PINE WOODEN CLADDING DELHI
Thermal wood cladding is clean and ecological and inflates stability. Thermowood façade reduces shrinkage, distortion, and swelling and increases the appeal and beauty of the wood. Thermo cladding is affordable and can be used for various industrial applications. It is one of the best options to choose from. Wood cladding from pine is easy to work on and with. Thermowood facade is resistant and rots decay. Pinewood cladding opts and suitable for high – foot traffic areas.
Thermo Pine Cladding is generally made from softwood timber that is heated. Due to this, it lasts for long and does not require any surface treatment. Thermo Pine Cladding may also vary with its color when left to weather naturally, may change to silver-grey color the same as Cedar or Larch.
Many of them choose with the Thermo Pine Cladding because of its durability, a good look as well as it is environment-friendly. Rather than chemicals, it is been processed through heat and chemicals which makes its environment-friendly. The Thermo cladding is generally preferred for enhancing the aesthetics of a structure. The Thermo wood cladding has a hard & smooth surface and is durable. It is dimensionally stable and resists decaying. Thermo wood pine is used for applications that involve demanding weather conditions due to its decay proof nature.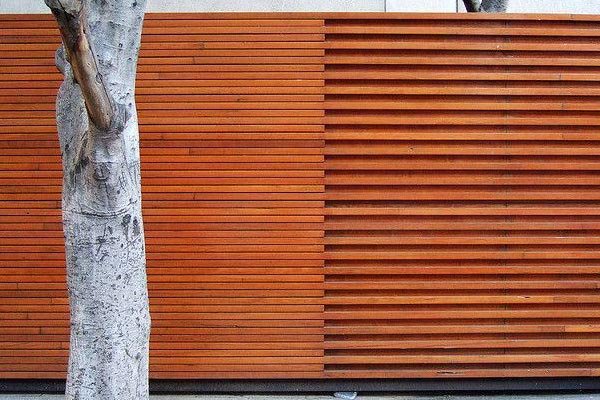 Thermopine
Thermopine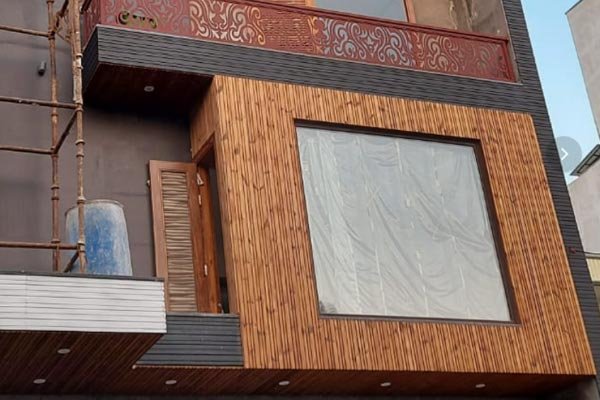 Thermopine
Thermopine
Thermopine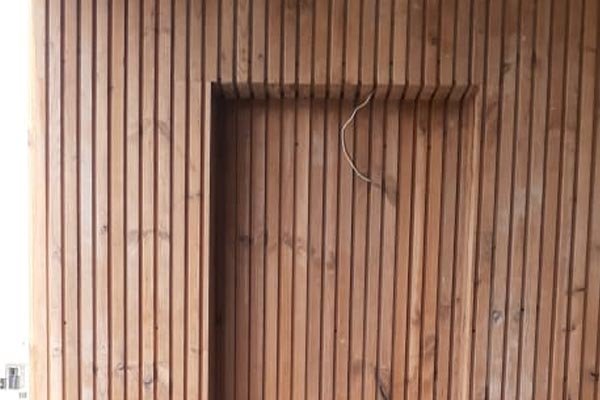 Thermopine
IPE
Wooden decks and pergolas add a gentle touch to the garden environment while still being functional. Cladito International employs a team of carpenters and fabricators who provide superior craftsmanship. Hardwood, such as IPE Wood, is the material of choice, producing excellent results. Our crew has years of woodworking knowledge, therefore it is capable of mending issues in IPE Wood Decking with utmost efficiency.
Iyana Interiors is a Delhi-based firm that specialises in offering clients high-quality IPE Wood Decking Services. Ours is a group of tenacious professionals who are committed and have extensive expertise in this field. Their expertise in the use of contemporary tools and machines enables us to provide these services to clients in a timely manner.
This is natural wood which is being import from out side India. This is to be use for building elevation and decking. we can also use IPE for swimming pool decking also.This is anti termite wood giving aesthetic look to the building.
Ipe is a hardwood from Brazilian rainforests that has received lots of attention in the past couple of decades. Why? For one thing, it's as hard—or harder—than nails (it's been known to bend nails). Ipe is so dense that it often needs to be pre-drilled before pieces are connected. Some compare its strength to that of steel.
Similar in appearance to mahogany, ipe is also popular for its durability and beauty as a warm, rich, hardwood. It's a smart choice that is becoming more popular in outdoor applications such as decking and patio furniture. Bought from a reliable source, ipe is often FSC certified, which makes it an environmental choice for your outdoor living space.
Other attributes of ipe wood include:
It can last more than 25 years outdoors.
Eco-friendly; 100 percent natural wood
Mold, fire, weather, and pest-resistant
Resists surface scratches
Three times harder than cedar
One of the densest hardwoods, it sinks in water.
It has the same fire rating as steel and concrete, making it a more fire-resistant choice than softwoods.
It has high concentrations of tannic acid, which makes it resistant to rot, insects, and fungi. Because of this, stainless fasteners are recommended.
The terms ipe lumber or ipe wood are often clustered with other tropical hardwoods that share similar characteristics, especially for outdoor furniture. These woods include teak and shorea.
Quite simply, Brazilian ipe looks good just about anywhere outdoors.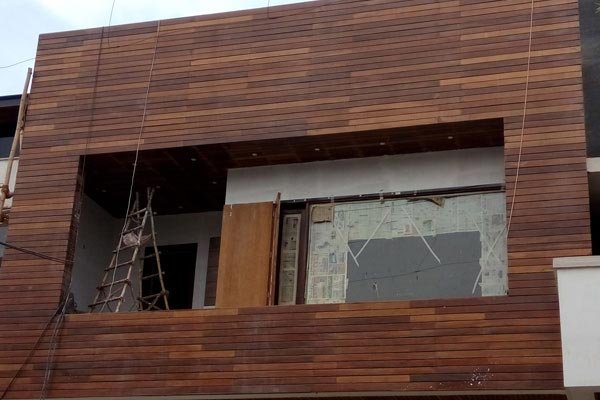 IPE
IPE
IPE
IPE
IPE
IPE